Lorene "Lo" Lambro is a Designer on our Rush Residential Team! With 2022 quickly approaching, Lo is looking ahead at what's in store for the future of home design trends.

Home Trends That Are Here to Stay
There's no doubt about it—The pandemic has changed the way we live, work, and play for the long haul.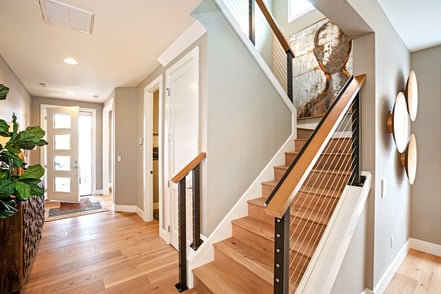 Age In Place
The idea of frequent moves has become much less appealing for some people. With that in mind, many families are seeking homes that allow them to "age in place" and that will be accessible over the years. This can look like rambler-style homes, bedroom suites on the main floor, wider doorways, and minimal stairs.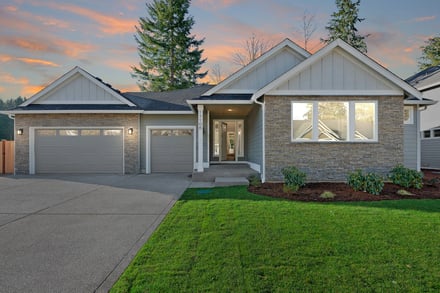 Multi-Generational
To save money and provide care for children and aging parents, many families are also interested in multi-generational homes. This often means multiple larger suites and bathrooms, as well as flex space.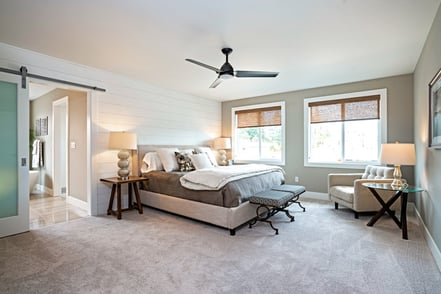 Multifunctional Space
COVID forced many people to transform their home into their workplace, classroom, gym, and sanctuary. In response to this, there is increased demand for flexible spaces within homes that can adapt to accommodate these essential activities.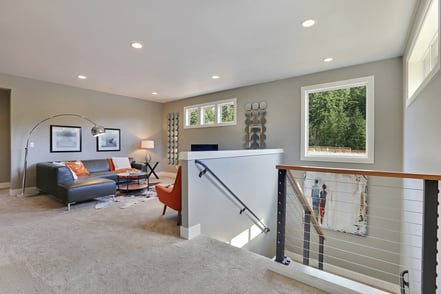 Indoor/Outdoor Connections
As people stay home more, it's now more important than ever to have gathering spaces for friends and neighbors. Covered patios allow for get togethers year-round and usable, large front porches add additional space for hang outs. As we spend more time inside our homes, it's also important to bring the outside in with extensive use of windows. Living in the PNW, that extra bit of natural light is so important!