It's always a good idea to do what we can to take care of mother earth! If you own a new Rush Residential home you are already half way there, the green check marks below indicate standard items in Rush homes! Here are our top ten eco-friendly swaps or adjustments you can make in your own home to reduce your impact on the environment.

1. Swap out Traditional Light Bulbs for LED Bulbs
If you hate pulling out the step ladder to change light bulbs, this swap is a win-win for you! LED bulbs last 25 times longer than traditional lightbulbs and use 75% less energy.
✔️ If you own a new Rush Residential home you can check this one off the list—all our homes are outfitted with LED bulbs.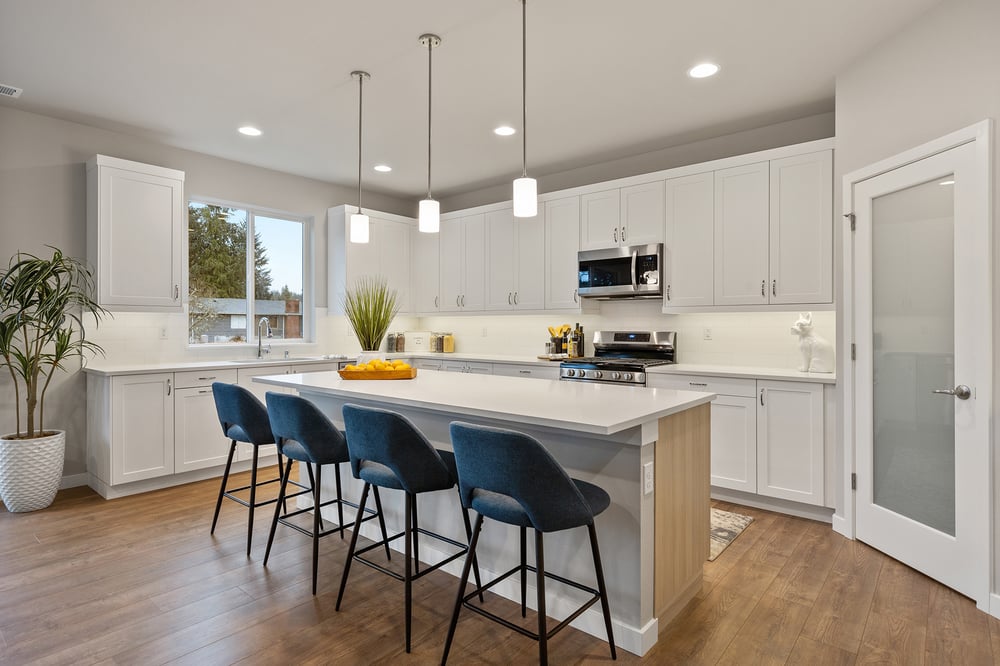 2. Upgrade to a Smart Thermostat
Not only are smart thermostats easier to use and adjust (most can be controlled right from your smart phone), they're also easier on the environment. Smart thermostats can self-adjust based on the current weather and automatically lower the heat when you're away from home.
✔️ If you own a new Rush Residential home you can check this one off—all new Rush homes include smart thermostats.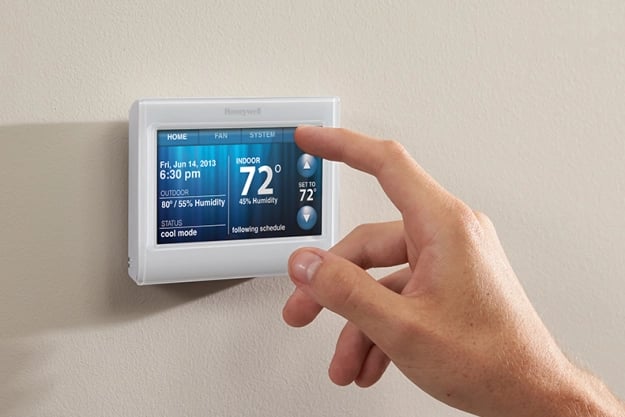 3. Use Wool Dryer Balls
Save money and the environment by making the switch from single-use dryer sheets to reusable wool dryer balls! Wool dryer balls also reduce drying time.

4. Switch to a Low-Flow Shower Head
A simple way to drastically reduce your home's energy and water use is to switch to a low-flow shower head.
✔️ If you own a new Rush Residential home you can check this one off too!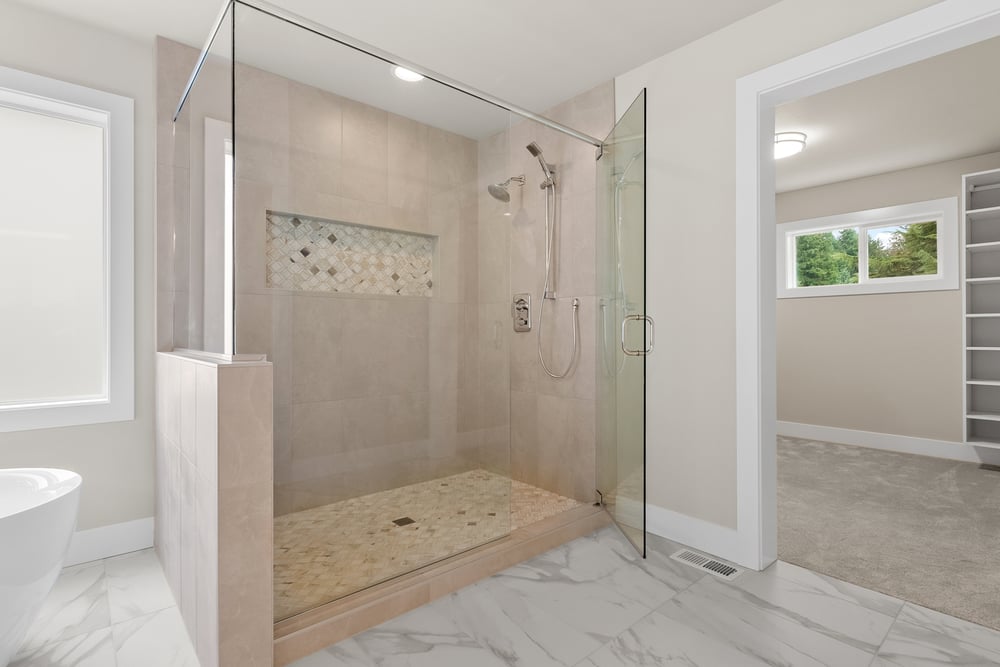 5. Light Up The Night with Solar-Powered or LED Outdoor Lighting
A simple way to make your backyard or patio the hangout spot for summer evenings is to add solar-powered or LED outdoor lighting. No matter if you choose string lights or lanterns you can rest assured that you're making an eco-friendly choice.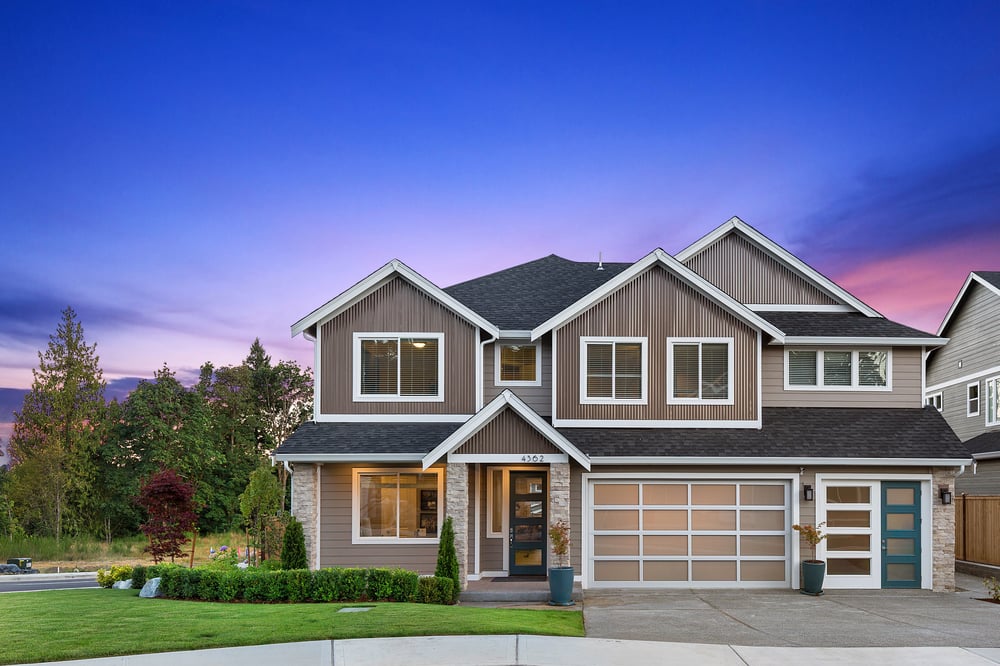 6. Transition to Energy Star Appliances
By upgrading to an Energy Star-certified dishwasher, refrigerator, or dryer, you can increase your home's energy efficiency without even thinking about it!
✔️ If you own a new Rush Residential home you can check this one off as well—all applicable appliances are Energy Star-certified.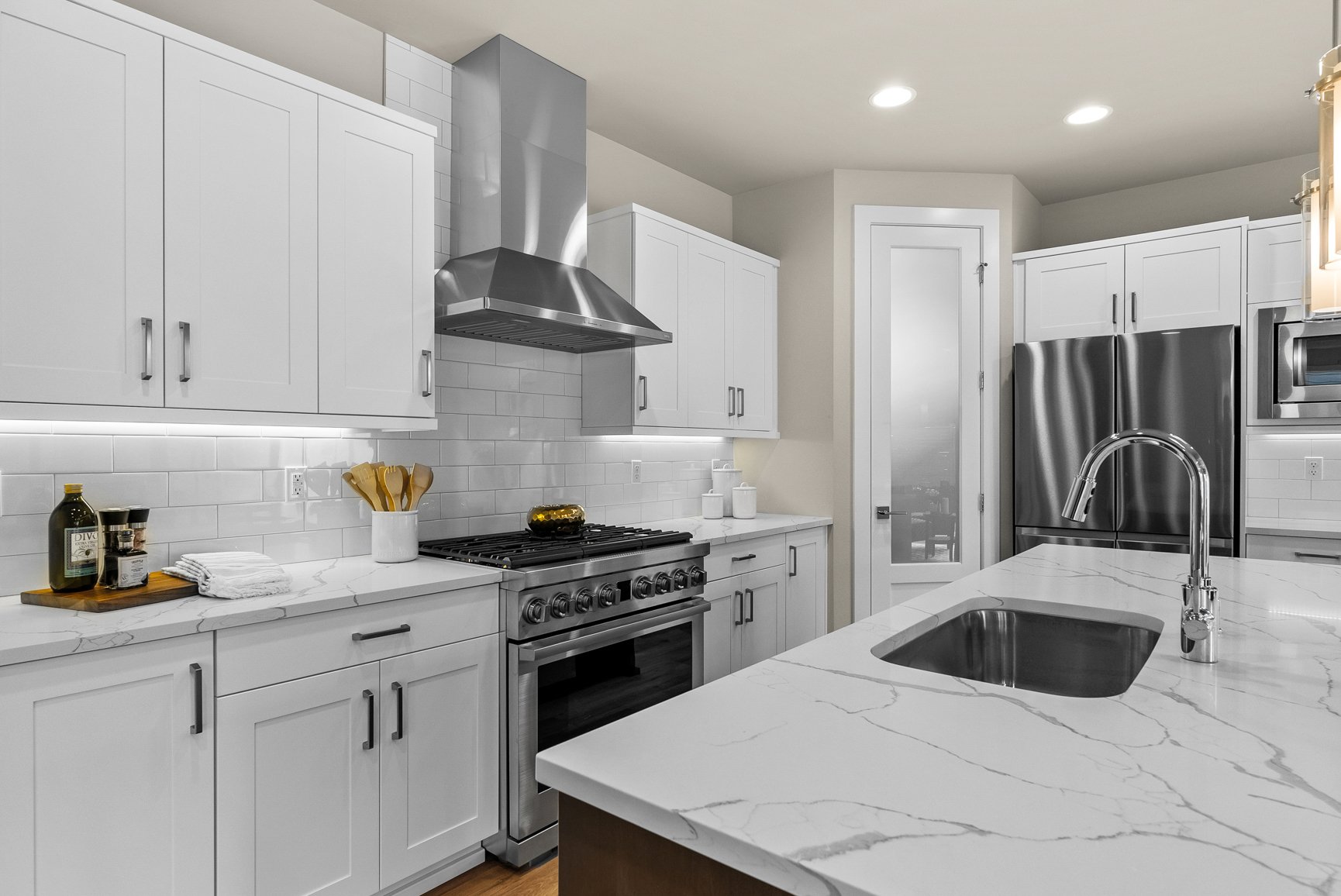 7. Switch to a Gas-Free Lawn Mower
This simple swap can have a big impact on the environment. If you have a yard, switch to a manual or electric lawn mower to reduce both emissions and noise pollution. No more Saturday morning wake ups for the neighbors—a win-win!

8. Choose an Electric Fireplace
Electric fireplaces add ambiance, are simple to use, and don't give off harmful emissions!
✔️ You will find Electric Fireplaces with cool lighting features at Rush Residentials Newest community Prairie Oaks.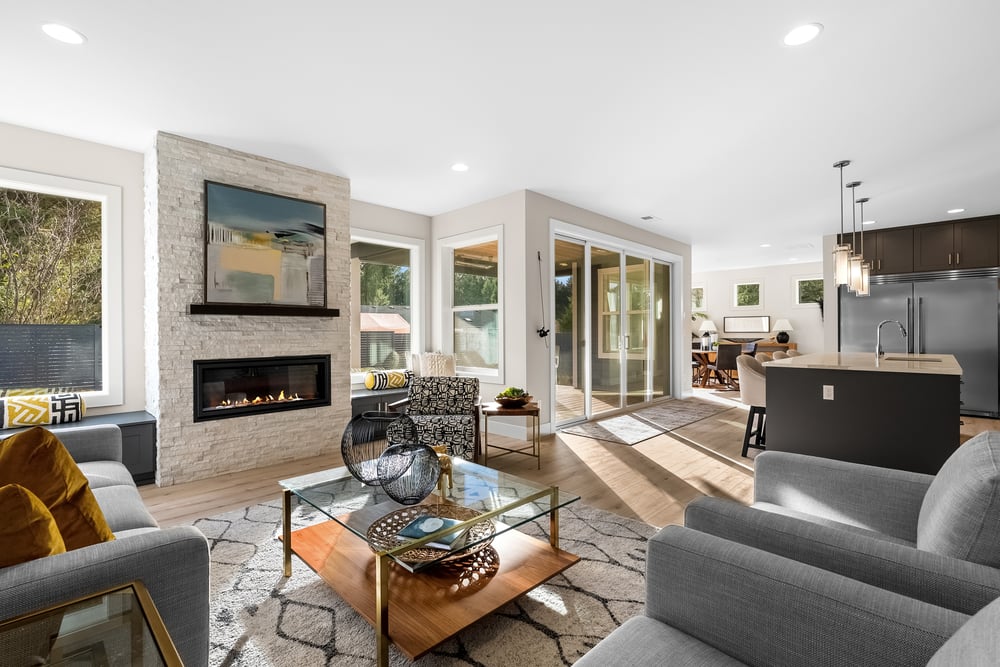 9. Make the Switch to a Hybrid Hot Water Heater
Hybrid hot water heaters are an excellent choice for energy efficiency and savings—homeowners can save an average of $450 a year by making the switch.
✔️ You will find hybrid hot water heaters in new Rush Residential homes. Check out the communities offering these energy savers: https://www.rushresidential.com/communities.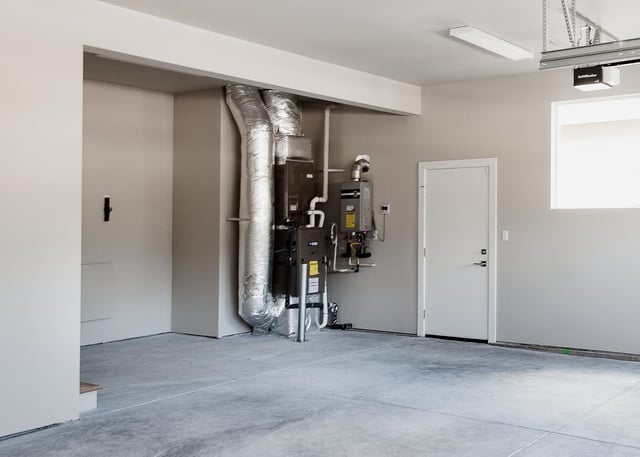 10. Swap Out Plastic Wrap for Beeswax Wrap
This reusable alternative is a great swap for plastic wrap or sandwich bags and keeps plastic out of landfills.