As adapted from The Real Estate Book Blog Spot
When you've been living somewhere day in and day out, it's sometimes hard to see your space with fresh eyes. Looking for extra storage space can typically be a fruitless task—because if it were there, you'd have noticed it, right?
The following five locations are strangely evasive despite being relatively common. Your home probably has one or two of them; you just might not have realized you can stow something there at all.
Above the Kitchen Cabinets
Though difficult to know what to do with, that shelf of open space above the kitchen cabinets should be utilized—and not just to stash the party platters you use only once a year. Here are our favorite creative ways to optimize that shelf (think: a big beautiful basket that hides six extra paper towel rolls).
Inside a Windowsill
If you're lucky enough to have a window with deep casements, you can prop up a floating shelf or two inside that recess. Prop them out with potted plants and ginger jars or go the more utilitarian route: A collection of glassware is a doubly appealing set to display because the light will stream right through it.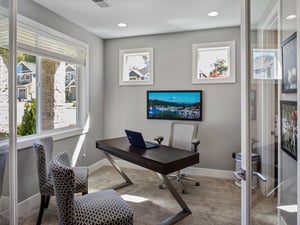 Airspace
By screwing a hook into a ceiling joist, you're halfway to the hanging storage solution of your dreams. (For lighter loads, you can use a butterfly bolt to affix a hook to the drywall ceiling.) Hang bikes, shelves, or even seating—and free up the floor space underneath it.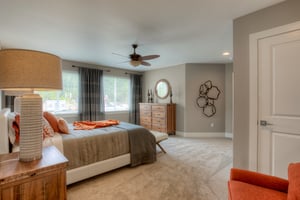 Behind the Couch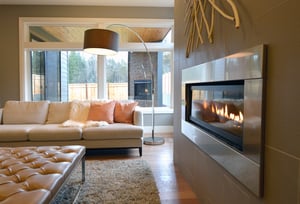 If your couch is up against a wall, bump it out six inches and stash extra folding chairs back there ready for when guests come over. If it's in the middle of a room, rest a console along the back of it and stash it with extra dishware, linens, or kids' toys.
Inside the Shower
If you don't have the luxury of a linen closet but do have a few extra square feet in a standing shower, find a roomy stool and place it as far away from the nozzle as possible—then stack the bench high with the plushest bath towels you can find. There are so many creative and clever ways to improve the storage in your home. Not only does optimal storage save money, it also helps you keep stored possessions in good shape and maximizes your living space.
When we design homes we take extra care to take advantage of every nook and cranny for storage and closet space.
Check out our home plans, and subscribe below to continue to get insights on how to live your best life... hopefully in a new Rush home!