Is your bathroom in need of some inspiration? We've got you covered! Here are our top five favorite bathroom trends for 2023.
Natural Vibes
Lean into a spa-like setting with light, natural hues that lend themselves to a calm and serene space. By using natural textures and colors in everything from paint colors to vanity materials, you'll create an atmosphere that allows you to relax at the end of a long day. The cherry on top? A soaker tub!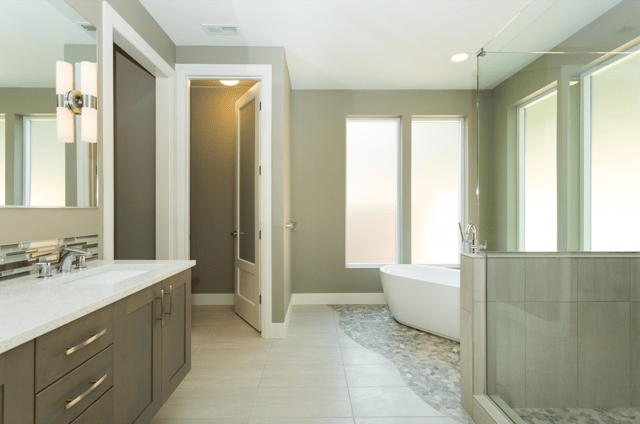 Vintage Inspired
A blast from the past—in the bathroom! Pull from decades past with pink details or accent walls, retro prints, or even black and white floors to create a vintage inspired space. Channel your grandparents' pink bathroom—with a modern twist!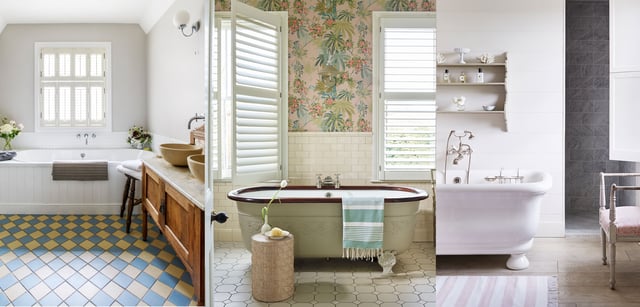 When in Doubt, Add Wallpaper
Add wallpaper for a touch of drama that doesn't break the bank. With easy options like stick-on wallpaper available in so many patterns and hues, this is a simple upgrade that adds personality to a small space. Decorating a powder room without a ton of room to spare? Wallpaper is a great way to add style without taking up space.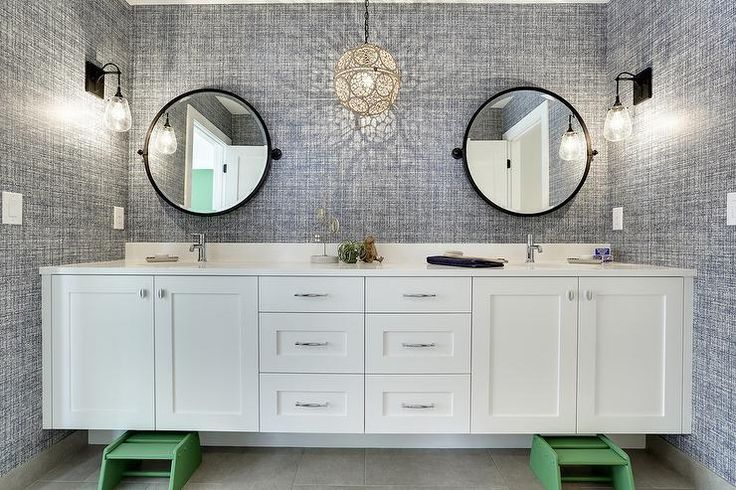 Heavy Metal
Industrial elements add functionality AND personality to any bathroom! Think exposed copper plumbing or contemporary brass fixtures to get in on this trend.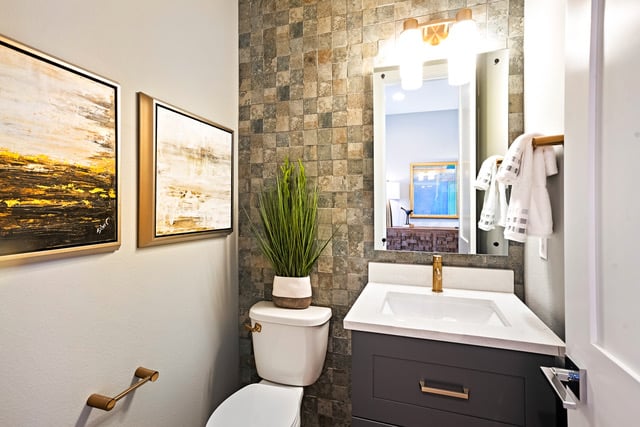 Go Botanical
Whether it's deep forest green accents, live plants, or beautiful blooms on wallpaper, botanical elements are here to stay! Does your bathroom lack natural light? ZZ plants thrive without any natural light and snake plants do well in very low light. An added bonus—house plants purify the air. Clean air is always a good thing in the bathroom!