The changing seasons means changing your care routine for your home! While winter brings the holiday season and lots of good cheer, snow, rain, falling leaves and pine needles can wreak havoc if you're not prepared.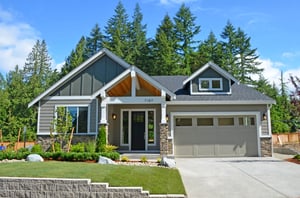 Here's our basic checklist for keeping your home in tip-top shape this winter.
Outside faucets: turn off water to outside faucets, disconnect garden hoses that obstruct faucets from draining, and cover with faucet covers to help reduce risk of freezing.
Roof & chimney: Inspect roof and chimney for broken or missing tiles or shingles, identifying anything that might cause leaks or problems.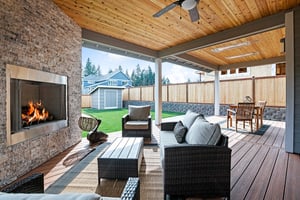 Gutters: Inspect and clean gutters and downspouts.
Doors & windows: Inspect doors and windows to verify proper operation, security and weather resistance.
Clean tracks of windows and sliding glass doors before applying silicone lubricant.

Be sure these tracks are free of debris and "weep holes" are open to drain any wind driven rain water that can get in the track.
Apply caulking around windows and doors as needed if existing product shows wear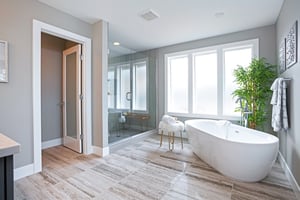 Heating & AC: Complete seasonal maintenance on heating and air conditioning and remove any debris on or around exterior compressor. These tasks are best if done by licensed HVAC contractor.
Irrigation: Turn off and winterize any exterior irrigation systems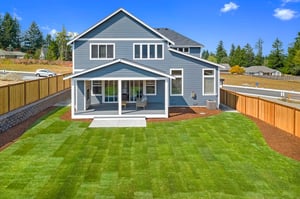 Checkups inside & out: Inspect the outside finishes on the home for any needed touch up. Periodically check attic and crawl space for any abnormal moisture intrusion. Additionally, keep any drainage paths or grates clean of debris to minimize water build up on property and on streets.


This is not an exhaustive list but a great start in keeping your home looking its best this winter and for years to come.