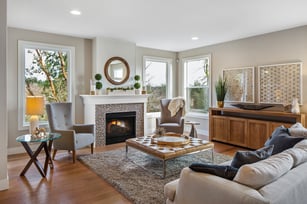 For those of you who own homes, now may be a good time to evaluate refinancing and for those looking to buy a home, now may be the best time to pull the trigger.
Realtor Magazine explains that "On Tuesday March 3rd, the Federal Reserve announced its first emergency rate cut since the financial crisis due to mounting concerns over the economic impact from a potential coronavirus outbreak in the U.S.
The Fed's rate cut was unscheduled. It also marks the largest one-time cut—half a percentage point—since 2008."
The chart below shows the last 20 years of 30 year fixed mortgage rates. In the beginning of 2019 rates were hovering around 5% and have dropped to almost 3% this past week. ​"Unless you bought or refinanced in 2012 or 2013, odds are your rate is higher than what you could get today, assuming no changes to your credit or income that might negatively impact your profile as a borrower."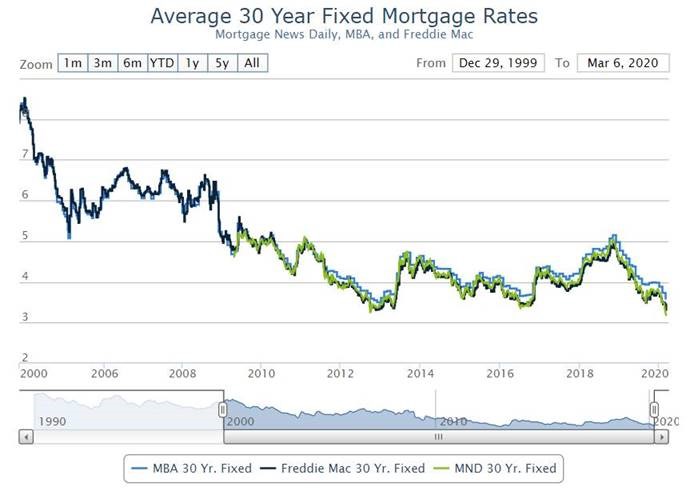 Everybody's personal situations are different, but given the massive drop in interest rates, it may make sense to talk to your mortgage adviser to see if a refinance could benefit you. Before you speak to your lender, there are a few things to consider. Use this example from Forbes to begin the process of considering a refinance:
"Consider two homeowners who both purchased a home with a $500,000 loan and 4.25% interest rate. Both are now considering refinancing at 3.25%. The first owner purchased in 2010 and the second buyer obtained a loan in 2018. All else equal, the first homeowner will have a smaller monthly payment after refinancing."

Comparing the benefits of refinancing an older mortgage versus a newer loan KRISTIN MCKENNA, DARROW WEALTH MANAGEMENT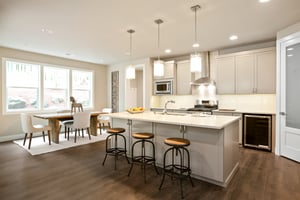 If you or someone you know is considering purchasing a home and wants to take advantage of the low mortgage rates, take a look at homes from Rush Residential.
Recently named "Builder of the Year," Rush places an emphasis on quality, design, customer care, and sustainability. At Rush Residential, our mission is to develop communities that exceed expectations. We aspire to move every customer into an exceptionally crafted Rush home that will serve generations to come.