A study from the group SmartAsset, an online financial technology and advice company, ranks our beloved Gig Harbor (Rush is based here!) as the best place to retire in Washington State and #4 in the Nation! Read on for details...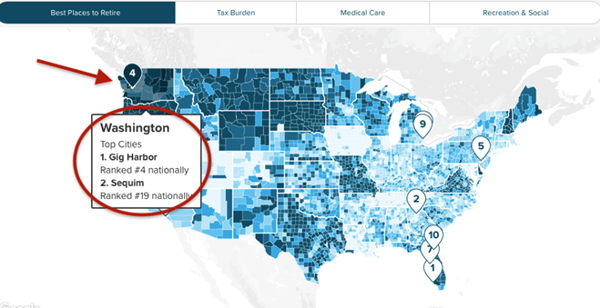 In the last 5 years, Gig Harbor has made many advancements with a 33% increase in population growth, greater land availability, and retirees consisting of over 25% of the population.
Gig Harbor has much to offer, being home to various recreational activities such as hiking, camping, fishing, water sports, and access to several state and city parks.
The City has great locational diversity, known for being the "The Gateway to the Olympic Peninsula" with amazing views of the Puget sound and historic water front.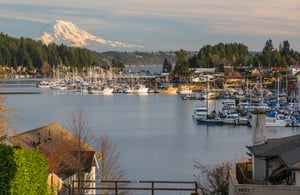 With close proximity to State Route 16 and Interstate 5, Gig Harbor also brings many opportunities for retirees to visit and explore other regions.
The quality of life for retirees in this Nationwide study, was determined by three separate regional factors including:
State and Local taxes rates
The number of doctor's offices/recreational centers/retirement centers
Senior occupancy rates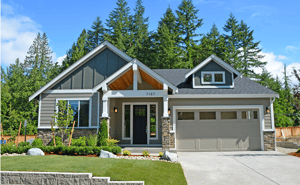 At Rush Residential, the homes and communities we create across Gig Harbor and the Puget Sound are purposely designed for all stages of life. We believe that a home is an investment and strive to build exceptional homes that offer modern features and amenities to last for decades.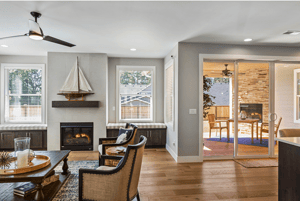 This includes many different features that allows families to age in place as retirement nears. Rush home plans have been developed after 30 years of home building, and feature:
Rambler home plans with single level living
Larger open spaces (think great rooms that incorporate the kitchen, dining and living areas)
Wider hallways for easy access throughout your home in any stage of life

Same level inside > outside transition to outdoor living spaces

Generous master bedrooms and impressive spa-inspired bathrooms

Higher-end finishes (see powder room picture)

Fully maintained front yard landscaping for neighborhood appeal and convenience

Large finished garages

Community locations that are close in to key facilities and community centers
Our Rush Residential Gig Harbor developments include:
The Legacy ~ A gorgeous wooded community of ramblers and family homes centrally located between the downtown and uptown Gig Harbor Locations.
The Estates ~ An intimate 15 home community minutes from downtown Gig Harbor.
As one of the primary residential home & community developers in the Gig Harbor area, we are proud to live and work in such an amazing community. We strive to offer homeowners who choose to retire in a Rush Gig Harbor community with an exceptional home and new construction experience, while enjoying the best retirement location in Washington... perhaps even in the entire country!
Preview our available homes, or contact us for further inquiries!