Washington State is a great place to live, and we should know; Rush Residential has built new homes there for thirty-five years. But you don't have to take our word for it: Washington has the sixth-highest inbound move percentage in the U.S. at 59%. More than 51% of those new residents listed a job as the reason for their move.
Whether you're relocating to Washington for the beautiful scenery, the booming tech industry, or to serve at one of the state's seven major military bases, our thriving communities in Puyallup, Yelm, Tacoma, and Gig Harbor offer options for everyone.
Things to Know Before Moving to Washington
Moving is a big decision and can be a hassle even for experienced home buyers. If you're considering relocating to Washington State, here are some essential things to know.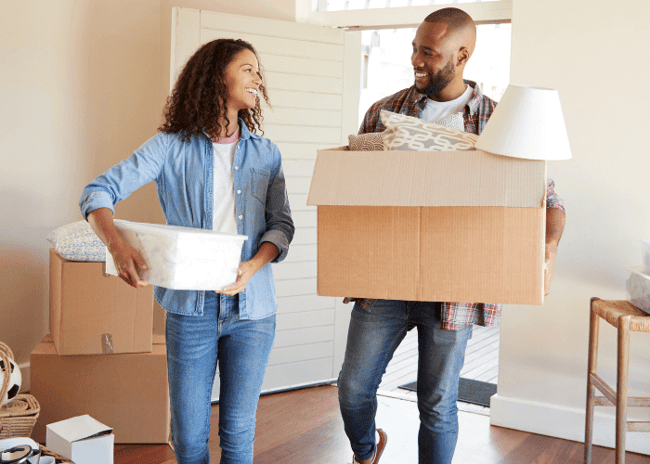 Jobs: A booming tech hub, Washington State has the highest GDP growth in the U.S. The home of tech and e-commerce giants Amazon, Microsoft, and Expedia, it's also a significant supply chain provider and the home of over 1,300 aerospace companies including Boeing. Washington is also a hub for the medical community, with countless professionals relocating to the state for work, due to its world-class medical facilities and research centers.
No state income tax: Washington is one of the nine states without a personal or corporate income tax. However, residents pay property taxes, and each community sets its own sales tax, which can vary widely. Some communities also have public utility taxes or business and occupation taxes.
Identification: Washington law requires new residents to get a Washington ID card or Driver's License within 30 days of moving to Washington.


Top Communities in Washington State
Washington State is so much more than just Seattle. Whether you're looking for a bustling metropolis, a picturesque small town, or something in between, the Evergreen State has options for everyone.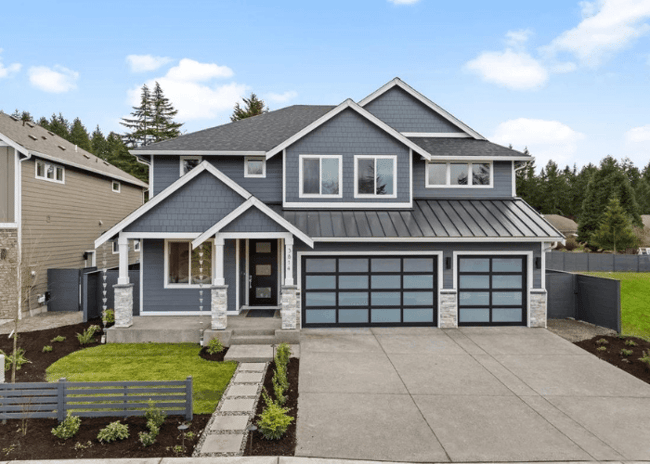 Gig Harbor
Located just an hour from Seattle on the shores of south Puget Sound, Gig Harbor is proud of its small-town, waterfront vibe, lined with full-service marinas welcoming visitors year-round. Locals enjoy a wide variety of watersports, plentiful dining options, and some of the best scenic views in Washington.
This small city has beautiful beaches and is just a short trip from Mount Rainier National Park and Olympic National Park. The bustling event calendar includes free outdoor concerts and movies all summer, an annual film festival, and a year-round art walk.

View New Homes by Rush Residential in Gig Harbor
Puyallup
Just 10 miles east of Tacoma and 35 miles south of Seattle, Puyallup is a growing city that treasures its agricultural past and future. Awarded a LEED gold designation in 2009, Puyallup strongly focuses on sustainability and community development. Residents benefit from access to a robust K-12 school system, a regional medical center, and an extensive parks network.
Visitors and residents enjoy special events like the Puyallup Farmers Market, the Daffodil Festival and Parade, and the Washington State Fair.

View New Homes by Rush Residential in Puyallup
Tacoma
Seattle's less expensive, less crowded, and more scenic neighbor, Tacoma, is nicknamed the City of Destiny for good reason. Ranked by Forbes as one of the best cities in the U.S. for young professionals, Tacoma is an excellent place for both business and pleasure.
Residents can explore the 6th Avenue art district, celebrate Independence Day in style at America's third-largest celebration, and enjoy an unbeatable view of Mount Rainier. Other major community events include the Tacoma Film Festival, Tacoma Pride, Ethnic Fest, and Taste of Tacoma.
View New Homes by Rush Residential in Tacoma
Yelm
With 10,000 residents, Yelm is a vibrant community known as the gateway to Mt. Rainier. Yelm is the home of many active-duty military personnel due to its proximity to the Joint Base Lewis McChord.
Although small, Yelm isn't short of activities. Residents enjoy fishing, hiking, gardening, golf, community theater, karaoke nights, the farmers market, and more.
View New Homes by Rush Residential in Yelm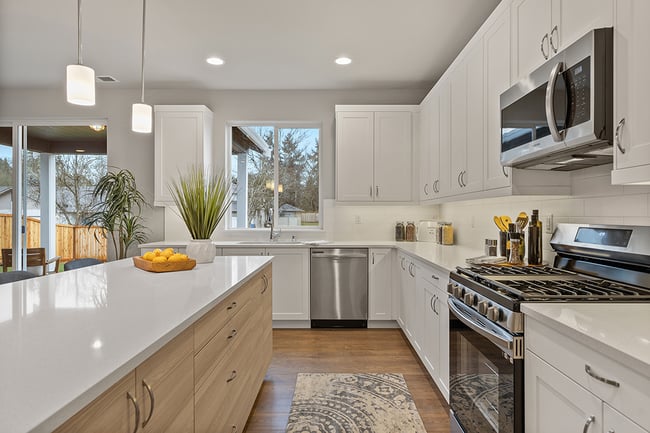 7 Tips for Buying a Home in Washington State
If one of the above communities piqued your interest, the following tips will help you as you consider relocating to Washington.
1. Research and Familiarize Yourself With the Area
Finding a place where you feel at home takes time and effort. First-time home buyers in Washington may want to check out this state-run profile directory of registered cities and towns in Washington state.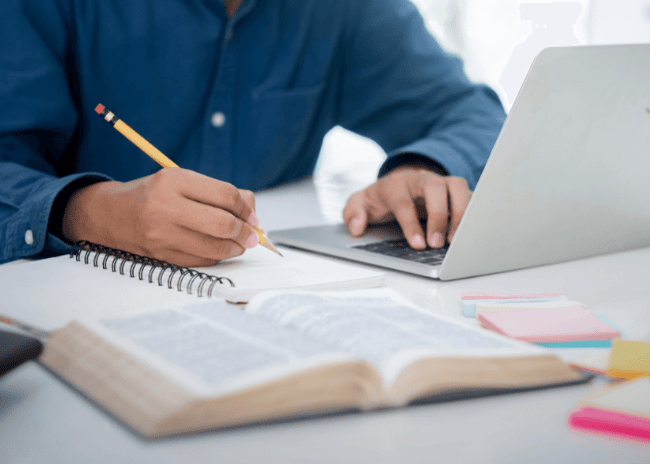 2. Consider Your Housing Needs and Budget
Finding a new home can be stressful, but you're not alone. Team up with the right agent and lender who understands your unique situation.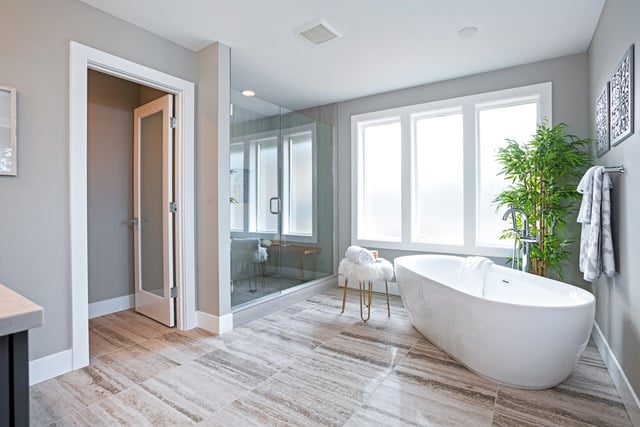 Know the market you are interested in
Learn your debt ratio and credit score
Put those credit cards away (at least for now!)
Write a clean offer
You can also browse our move-in-ready homes and communities to find a good fit for you and your family.
3. Explore Schools and Education Options
Ranked the fourth-best state for public education and the top state for education overall, Washington is great for families with kids.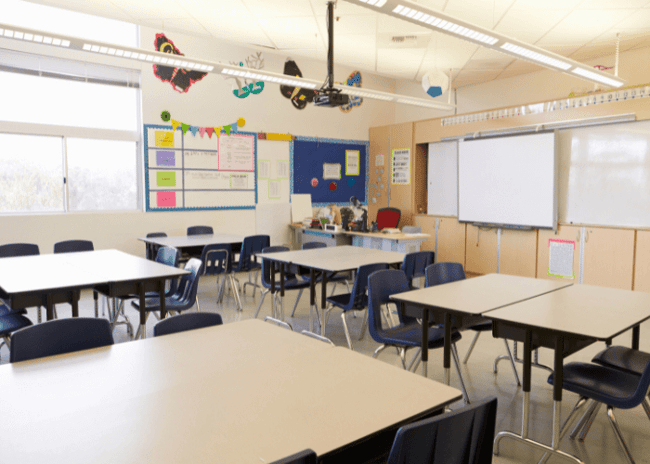 Young adults also benefit from the state's strong public university network. In addition to the six public universities, there are more than 300 independent colleges, providing plenty of great options for the whole family.
4. Assess Commute and Transportation Options
Did you know that Washington State has the largest public ferry system in the U.S.? Even if you don't become one of the state's 75,000 regular boat commuters, it's never too early to consider transportation logistics.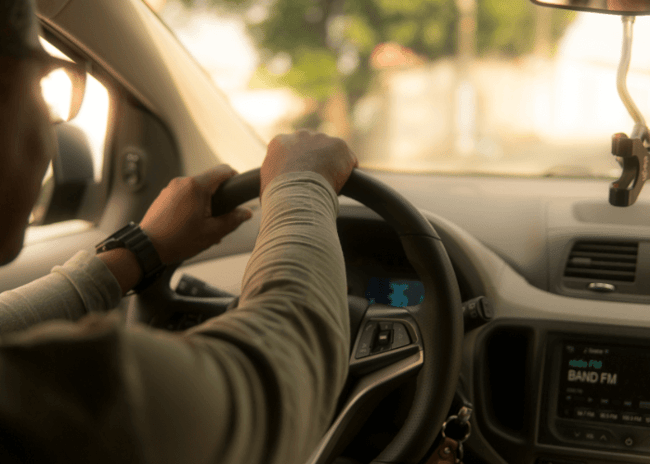 Prospective residents should carefully research traffic patterns, public transportation routes, and potential changes to car insurance costs to find the transportation option that best suits their needs.
5. Prepare for the Climate
Washington State has two distinct climates. West of the Cascade Mountains, the climate is wetter in the winter, with warm and dry summers and moderate winters. The eastern part of the state is drier, with hot summers and colder winters that are great for winter sports.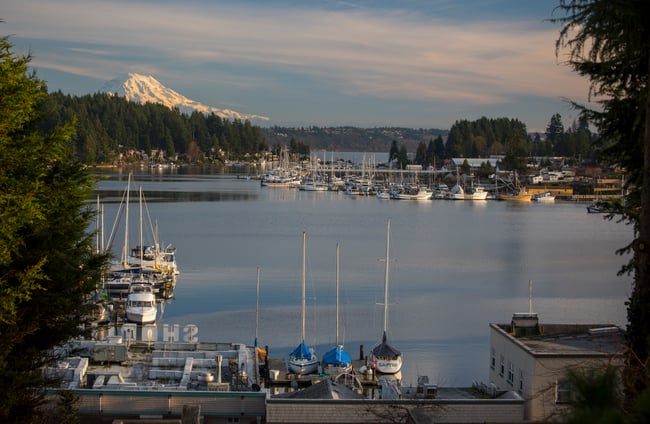 6. Connect With the Community
Once you've narrowed your options, try contacting the communities you're most interested in. Most towns and cities have websites, blogs, or newsletters to keep residents and visitors updated on community events and areas of interest.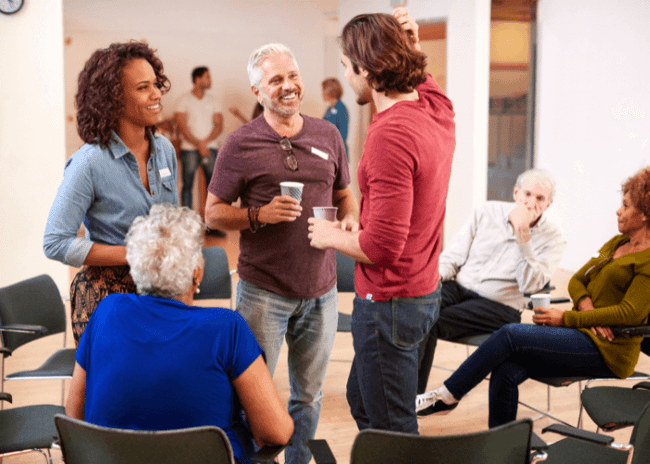 If the available resources can't answer your questions, try calling or emailing. Most local governments are happy to help prospective residents get the information they're looking for.
7. Plan Your Moving Logistics
Moving can be exhausting and expensive. Ask your new job about potential resources if you're moving for work. Many companies offer stipends or other forms of assistance to new hires.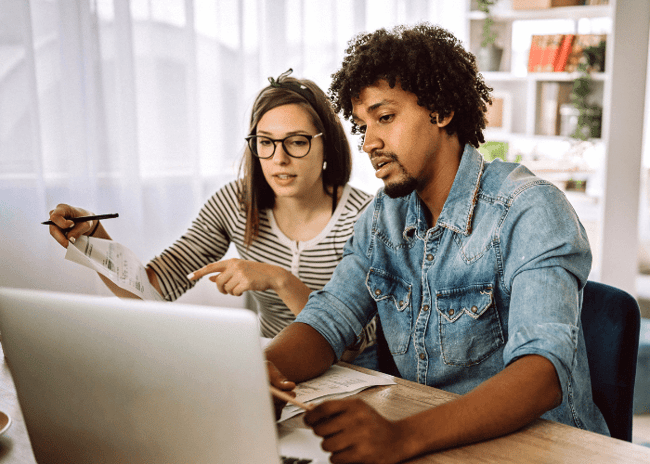 Don't underestimate the importance of asking for help. Military families may want to contact other families stationed at their new base for suggestions or recommendations.
Find Your Dream Home in Washington State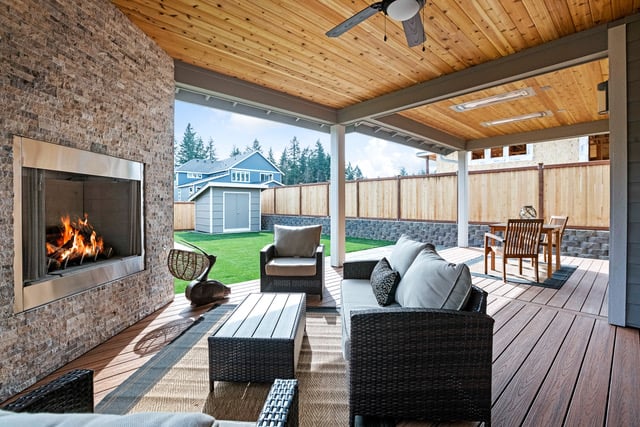 Research is an essential part of preparing for a move. Climate, local taxes, schooling, transportation, and, most importantly, housing are all crucial areas of interest for both experienced and first-time home buyers relocating to Washington state.
If you're considering moving to Washington, contact us today, and let us help you find a place you'll be excited to call home.